Why is Shang Residences at Wack Wack the best luxury condominium in Mandaluyong?
Overview
Shang Residences at Wack Wack is situated in the picturesque Wack Wack area of Mandaluyong City, featuring high-quality materials and finishes in each residence. Residents can enjoy panoramic views of the prestigious Wack Wack Golf Course and lush surroundings, thanks to well-planned floor layouts maximizing both space and functionality
It boasts resort-like amenities that create a tranquil escape within the bustling cityscape.
Imagine a space where every detail is meticulously crafted, where state-of-the-art amenities cater to your needs, and where architectural excellence marries with breathtaking views. Luxury condominiums at Shang Residences at Wack Wack (SRWW) aren't just living spaces; they're a statement of our discerning taste and aspirations.
This blog delves into the different aspects of our luxury condos, from indulgent features that redefine comfort to vibrant communities that foster connections. Read on to explore their abundant advantages.
Situated in Beautifully Landscaped Wack Wack
Nestled within the scenic expanse of Wack Wack, each residence at Shang Residences at Wack Wack is adorned with high-quality materials and finishes, reflecting the epitome of luxury living. From exquisite flooring to elegant fixtures, every element is thoughtfully chosen to create an atmosphere of opulence throughout your home.
Adding to the allure, residents can relish panoramic views of the prestigious Wack Wack Golf Course and its surroundings. The condominium's well-planned floor layouts maximize both space and functionality, ensuring that every corner of your residence is designed for comfort and style. This unique vantage point allows you to bask in the greenery of the Wack Wack neighborhood, offering a truly luxurious living experience that harmonizes with the serene ambiance and lush landscapes that define this prestigious area in Mandaluyong City.
Beautifully Crafted One, Two, and Three-Bedroom Residence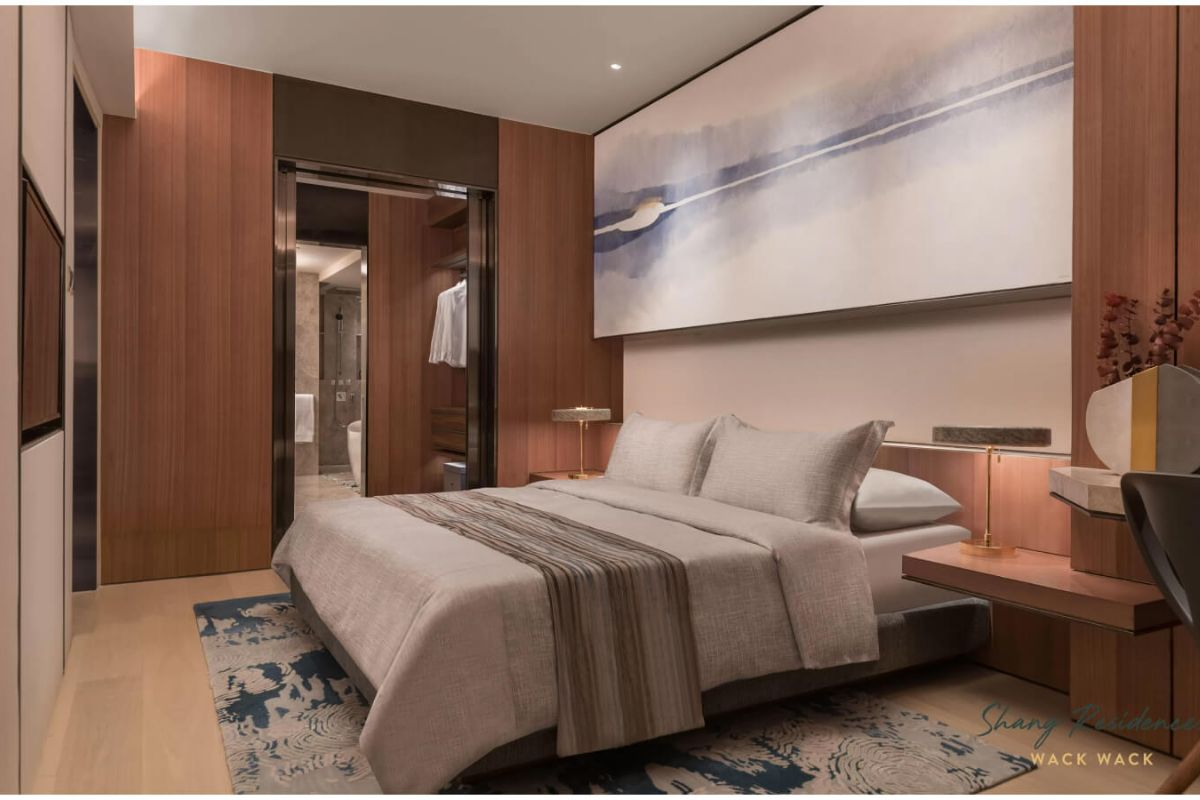 Within the luxurious realm of Shang Residences at Wack Wack, each unit reflects a seamless fusion of comfort and sophistication, tailored to diverse lifestyles.
Our one-bedroom units offer an inviting equilibrium between comfort and elegance. These residences serve as tranquil sanctuaries, providing solace and refinement for individuals seeking a cozy yet refined abode where they can relax after a long day of work.
In contrast, our two-bedroom units embrace opulence and comfortable living. Through meticulous interior curation and the infusion of natural light, these residences epitomize elegance while granting a comfortable haven that suits families and individuals alike.
Furthermore, our three-bedroom units masterfully balance spaciousness and elegance. Featuring expansive layouts, carefully curated interiors, and sweeping panoramic city views, these units cater to discerning residents seeking a spacious and luxurious urban oasis.
State-of-the-Art and Resort-Like Amenities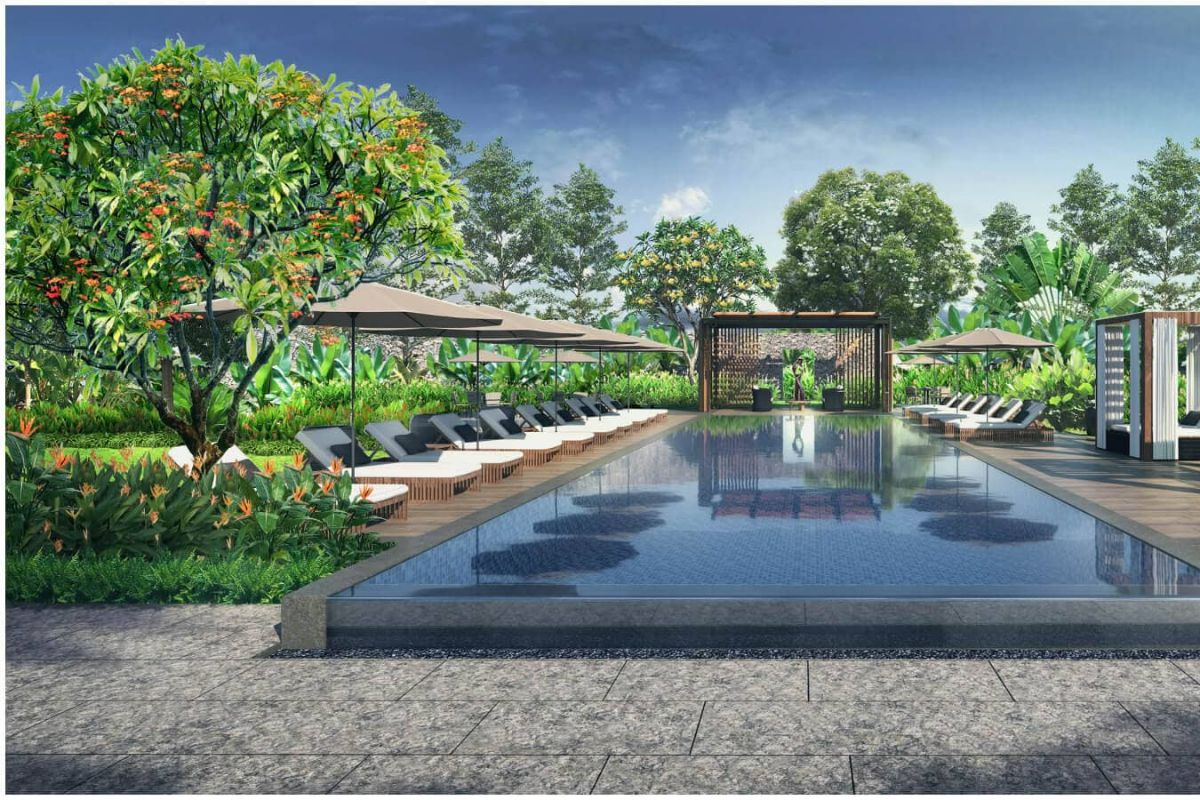 What distinguishes us is our array of resort-like facilities, meticulously crafted to provide a tranquil haven amidst the vibrant cityscape. Our primary focus is to nurture well-being within a premium and serene setting, meeting the relaxation and rejuvenation needs of our esteemed residents.
Among our remarkable amenities are the steam and sauna rooms, ideal for unwinding after an invigorating workout. These dedicated spaces prioritize relaxation, stress reduction, and detoxification, enhancing the holistic well-being of our residents.
Our meticulously designed swimming pool offers a refreshing space for swimming, invigorating exercises, or simply unwinding by the water's edge. These inviting resort-inspired features allow residents to immerse themselves in serenity and unwind at their leisure.
World-Class Facilities
At SRWW, our units offer premier facilities that epitomize the essence of luxury living. These facilities encompass a range of offerings, each thoughtfully designed to enhance your lifestyle.
Among them, you'll discover a selection of recreational amenities that go beyond the ordinary. From a state-of-the-art fitness center tailored to your wellness journey to indulgent entertainment zones like a private theater and an appointed game room, all are created to cater to your enjoyment and relaxation.
We've also curated wellness facilities that beckon you to embrace serenity and rejuvenation. These dedicated spaces are carefully designed to provide therapeutic experiences that uplift your well-being. Additionally, exclusive lounges foster connections and camaraderie among residents.
Round-the-Clock Security
We place a paramount emphasis on your safety and peace of mind. Our round-the-clock security system is meticulously designed to create a secure living environment for all residents.
Our professionally trained security personnel are on duty 24/7, ensuring a vigilant presence to protect the premises. Their commitment to your safety is unwavering, providing you with reassurance at all times.
Additionally, our cutting-edge surveillance technology and access cards provide security at every corner of the property, offering real-time monitoring to swiftly address any potential security concerns. All of these enhance security while maintaining an exclusive atmosphere.
Key Takeaway
Luxury condominiums redefine urban living by seamlessly combining elegance and convenience. With meticulously crafted interiors, exceptional amenities, and round-the-clock security, these residences offer a refined lifestyle that sets a new standard for modern living.
Elevate your living experience by securing your haven at Shang Residences Wack Wack! Explore our range of luxurious condo units, complemented by impeccable amenities and a serene atmosphere that redefines the essence of home. Don't miss out—get in touch with us here to enjoy the lifestyle you've always aspired to achieve!