Why should you own a large condo unit?
For the top-quality amenities
For its prime location
For its minimal upkeep
For 24/7 security
For a more manageable living space
Overview
Large condo units offer sophistication and comfortable living, complemented by top-tier amenities crafted with premium materials, sophisticated designs, and cutting-edge technology.
They provide a strategic advantage in terms of location, often offering a more cost-effective solution compared to houses near the city center. Shang Residences at Wack Wack, for example, offers a blend of convenience and tranquility in Mandaluyong City.
A large condo unit offers sophistication and comfortable living, where space isn't just a luxury but a harmonious blend of convenience and refinement. If you're considering leaping to a more expansive living space, you're in for a treat.
This blog guides you into the reasons that make owning a spacious condo not only a wise choice but an exciting one. Read on to learn more.
For the Top-Quality Amenities
Owning a large condo, coupled with top-tier amenities, imparts an air of exclusivity that's undeniably appealing. These amenities are meticulously curated to meet the desires and requirements of residents who seek a lifestyle that's a cut above the rest. Crafted with the finest materials, sophisticated designs, and cutting-edge technology, they embody an elevated level of sophistication and elegance.
Here at Shang Residences at Wack Wack (SRWW), we offer outstanding amenities, from resort-like pools and state-of-the-art fitness centers to exclusive lounge areas and private screening rooms.
For its Prime Location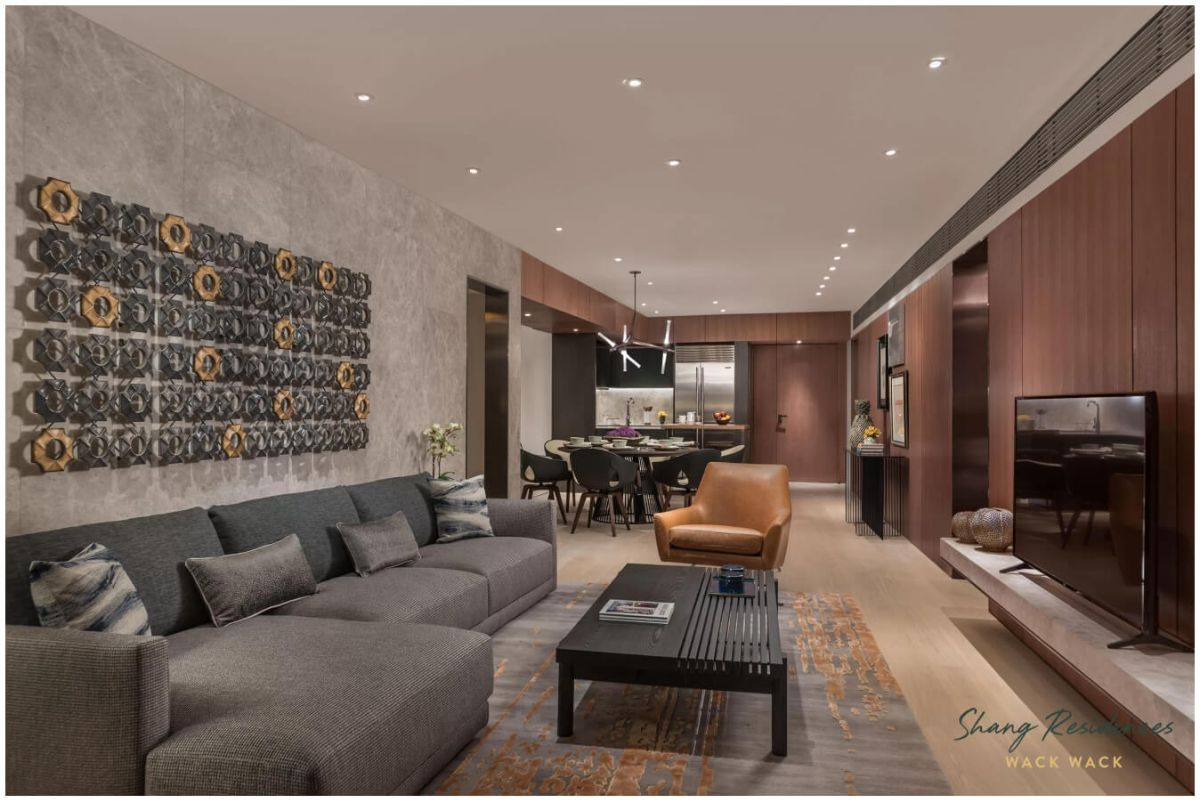 Large condo units come with a strategic advantage when it comes to location. Comparing the expenses of a house near the city center to a spacious condo unit reveals a more cost-effective solution.
Shang Residences at Wack Wack (SRWW), for instance, is nestled in Mandaluyong City, offering close proximity to the Wack Wack Golf and Country Club. This blend of convenience and tranquility allows residents to enjoy serene vistas and a peaceful ambiance without venturing far from the city's hustle. In essence, we deliver the ideal balance—access to urban life without sacrificing serenity.
For Minimal Upkeep
Opting for a more expansive condo unit introduces you to the realm of minimal upkeep, a significant advantage. Unlike homeowners who contend with the responsibilities of maintaining an entire property, condo residents experience a simplified lifestyle. Say goodbye to the hassle of outdoor chores like lawn care and pool upkeep; your attention is devoted to your own private living area.
For 24/7 Security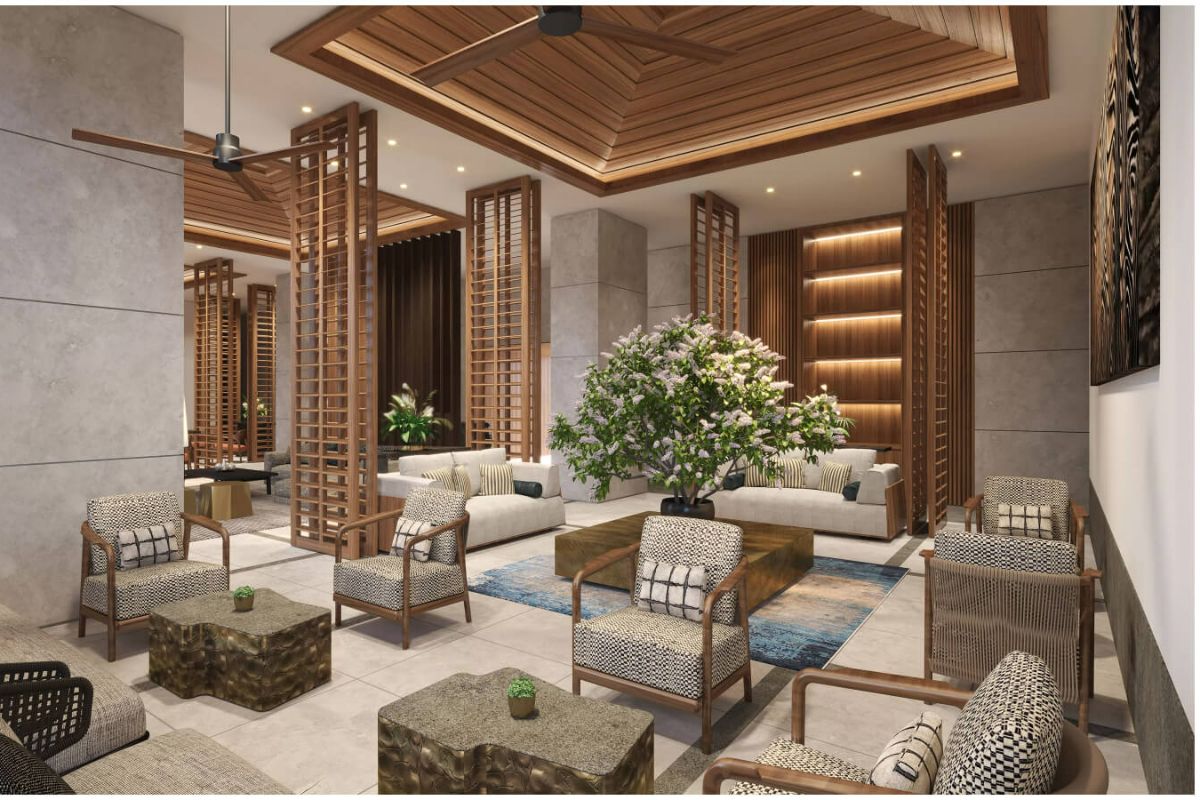 When searching for a home, safety and security are non-negotiable priorities. Many condominiums boast on-site security cameras and guards, while the very design of these structures acts as a deterrent to criminal activity.
Here at SRWW, your safety takes precedence. Our team of trained security personnel works tirelessly around the clock, ensuring a vigilant presence that contributes to the secure ambiance of our luxury development.
Our expansive condo units are fortified with top-tier features, including CCTV surveillance, access control systems, centralized fire protection, alarms, and protective systems—all ensuring the utmost standards of safety and security for our valued residents.
For a More Manageable Living Space
Choosing a spacious condo unit brings you the advantage of a thoughtfully designed living space that's easy to manage. The intelligent layout not only boosts convenience but also translates into reduced expenses when it comes to furnishing. This financial flexibility allows condo owners to redirect their resources toward more substantial pursuits like personal growth, long-term goals, or hobbies.
This is precisely why many individuals are increasingly inclined toward the idea of more roomy condos. They offer the comfort and convenience of a larger living area, often at a more attractive price point compared to traditional house and lot arrangements. With a larger condo unit, you get the best of both worlds: ample space to live comfortably and the financial freedom to invest in what truly matters to you.
Key Takeaway
In owning a large condo unit, you're not just securing a spacious living space, but also embracing a lifestyle rich in advantages. From exclusive amenities and prime locations to minimal upkeep and enhanced security, the choice to invest in a sizable condo unit offers both practicality and comfort. This decision allows you to redirect resources toward what truly matters while relishing the best of urban convenience and serene surroundings.
At SRWW, you can redefine your expectations as you embrace our large condo unit offerings.
Each unit promises security measures, cutting-edge amenities, and exclusive services to deliver a lifestyle that seamlessly blends convenience and comfort.
If you have further questions, please feel free to reach out to us here and unlock the privilege of residing in a large condo unit in Mandaluyong City.